About Julay Imports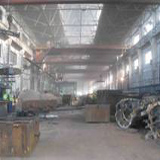 Julay Imports Ltd. is a company that was originally set up to specialise in importing casting, forging and engineering components, and we currently offer logistics management services too. Since it was founded 2000, we have now accumulated great experience in the field and we pride ourselves in our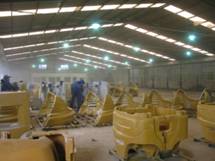 commitment and dedication to the customer in all the services that we provide; from development to manufacturing, and from drawing to delivery. With an unrivalled track record we seek to maintain this consistent product and service to meet our customer's needs, ensuring our assistance to be reliable, speedy and most importantly - high quality. Our team of professionals both in the UK and China, compounded by our business partners ensure that the highest possible standards of service are met.
We commit to:
Quality We are constantly striving to improve our service, bettering our value to our customers and making sure we meet our customers´ high expectations regarding quality as well as the latest GB and EU guidelines. All our manufactures are ISO9001, ISO9002 Certificated or QS9000 Certificated.
Timing Good time management during manufacture and on-time delivery is one of our top priorities. We have optimised the operations and offer a range of premium services to speed up production, saving you the time. We make commitments to offer timely and efficient after-sales service.
Lower Prices Our experience and technical expertise help companies of all sizes get their products at minimal costs through our reliable, innovative service, and our most advanced manufacturing technology.
Being part of the local community It is our goal to continue with our ongoing citizen programs and try in every way to better the society and environment where we work and live.