Our Services
At Julay we specialise in importing small and medium quantities of machine parts. We also provide an extensive CNC capacity and additional value added services to speed up the product lifecycles and reduce product development costs.
Julay is committed to offering timely and efficient presale and after sale services, including onsite diagnosis of technical problems to clientele. Many of our castings are supplied fully machined and ready for assembly. No job is too big or too small.
Castings weight for our imports range from: 1/4 kg to 10T.

Commonly Used Molding Process:


- Water-glass solution
- Resin Sand
- Vacuum Sealed Process (V-Process)
- Green Sand
- Silica-gel solution


- Precision Investment Casting
- Low Pressure Casting
- High pressure aluminium die casting
- Centrifuge

Wide range of materials including: grey iron,
ductile iron, steel, alloy and nonferrous metal.
Details as following:
| | | |
| --- | --- | --- |
| Material | Iron | Gray Cast Iron |
| | | Malleable Cast |
| | | Ductile Iron |
| | Steel | Common Cast Steel |
| | | Low - alloy Steel |
| | | Stainless |
| | | High Manganese Steel |
| | Alloy | Zn Alloy Casting |
| | | Aluminium Alloy |
| | | Cu Alloy |
Our frequently used melting equipment: Cupolas, Low Frequency Furnace, Medium frequency furnaces, USA-Hunter casting line, ladle furnace.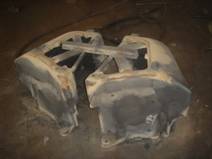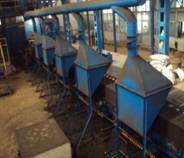 Julay also create value in the supply chain, as well as assisting customers with commercial matters .Our main services:

Logistics Management
Julay Imports Ltd. has been involved with logistics management for over 10 years.
By working closely together with other haulage companies, warehouses and shipping lines we can provide assistance on customs import entries and inventory management.
All logistic services are guaranteed to be delivered in a timely and professional manner based on the trade terms. A hot line service is available.
If you would like to know more about our services please feel free to call or email ,Our friendly and experienced engineers will be happy to advise you, without obligation.